Our Services
Apptad has been providing peace of mind by helping companies establish their data management and business intelligence strategies. We've seen almost every type of environment and as a result, we're comfortable with the convoluted, complex and contrived. Our experience allows us to see through the chaos and find ways to make sense of data in a way that's best for your business.
Financial services company takes control of its data.
FEATURED CASE STUDY
Our Proven and Pragmatic Approach enables us to deliver at scale.
1. Engage
Work with key stake holders to identify challenges and opportunities.
2. Define
Prioritize opportunities and define the scope for the engagement.
3. Build
Implement use cases leveraging our people & technology
4. Verify
Test the solution hand in hand with key stake holders.
5. Maintain
Support the solution with Pre defined SLA's and regular updates.
Platforms
We collaborate with and leverage technologies from world's most innovative companies to solve complex business problems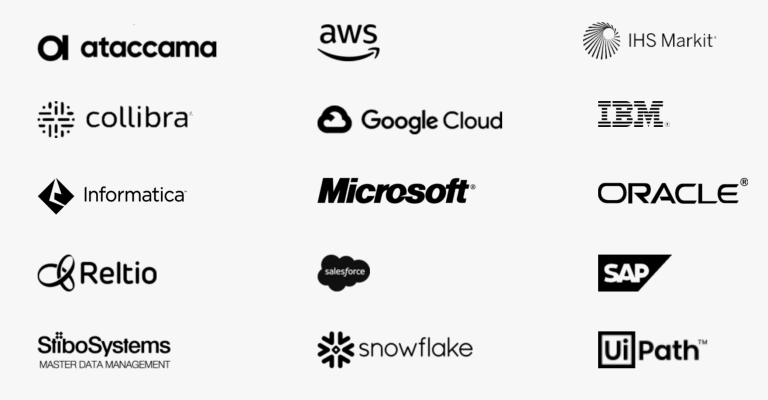 Got a challenging and ambitious project? We want in.
Tell us about your goals, your triumphs, your problems, and your tech. Our high caliber team of Architects, Developers and Product Managers has decades of experience working together, in the face of tricky technical challenges, and always delivers.